YSK offers training in traditional Japanese Shotokan Karate and is affiliated with the Japan Karate Association (JKA), which has dojos around the world. We train under the auspices of Shu Takahashi Sensei, 7th dan, Chief Instructor of Shotokan Karate-do America and Instructor of the New York City dojo in Brooklyn.
About Our Instructor
Instruction at Yale is provided by Craig Elkin Sensei (6th dan and internationally recognized certified instructor, judge and examiner). Craig has been teaching Shotokan Karate at Yale University since 1996. He started practicing karate over twenty years ago in September 1979 while attending college at Northeastern University in Boston. Since then, he has been a member of the Japan Karate Association and has trained under the leadership of Masataka Mori, 9th dan (degree black belt) and Chief Instructor. Craig had previously taught at the Japan Karate Association of Wallingford, Connecticut.
Join the Class
We welcome members of all levels of experience. Our class meets Monday & Wednesday evenings from 7-8pm on the 5th floor of the Payne-Whitney Gymnasium. Adults are welcome to join regardless of previous martial arts experience or Yale affiliation.
Interested parties are encouraged to contact us about membership. Please see our Facebook for questions you may have or fill out our contact form. We'll get back to you as soon as we can!
Class Fees
Registration and fee information is available online at sportsandrecreation.yale.edu. Fees are per person, per semester. If you wish to purchase a uniform (gi), they are typically around $40 and Sensei takes orders at the beginning of every semester.
We do not wish to turn people away for financial reasons, so those who have problems paying dues should speak with the club instructor. Make checks payable to Yale University.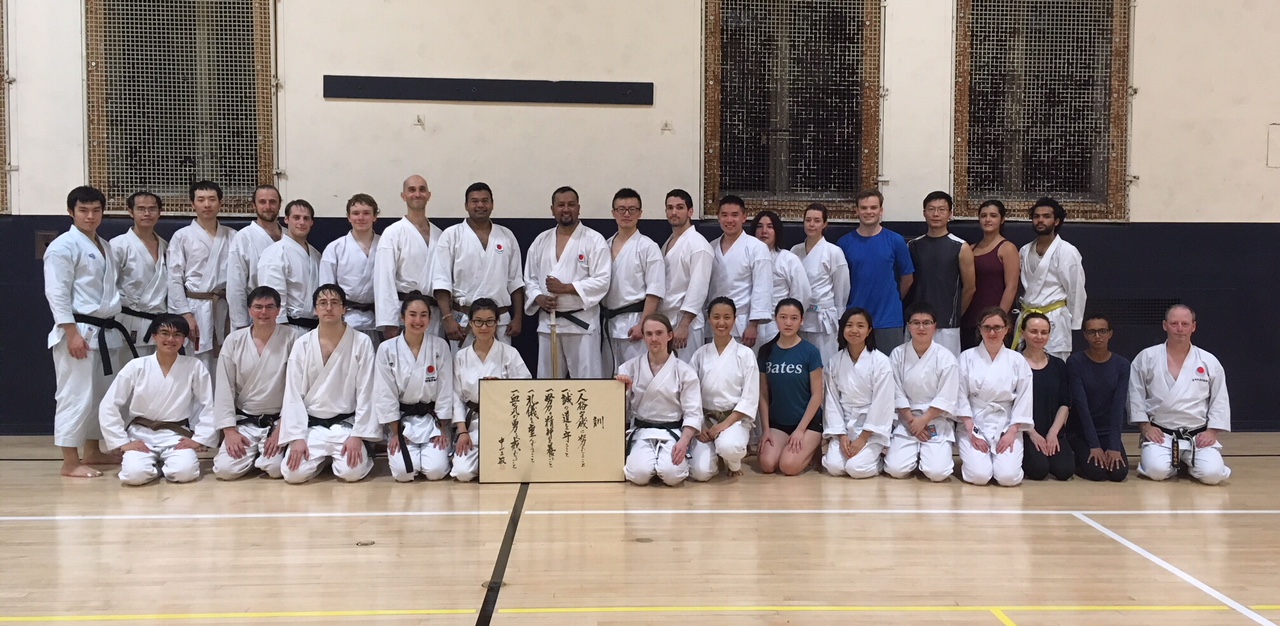 Fall 2018 Class