Ya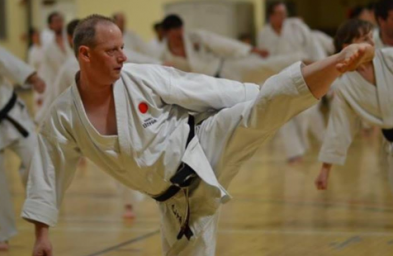 le Shotokan Karate (YSK) offers training in traditional Shotokan karate. (See our links for sites that offer descriptions of Shotokan and other martial arts.) Practices are held regularly during the academic year and the summer term.
The YSK is affiliated with the Japan Karate Association (JKA), which has dojos around the world. We train under the auspices of Masataka Mori Sensei, 9th dan, Chief Instructor of Shotokan Karate-do America and Instructor of the New York City dojo in Manhattan.
About Our Instructor
Instruction at Yale is provided by Craig Elkin Sensei (5th dan and certified instructor), by the occasional guest instructor, and by black-belt members.
Anyone who has access to the Payne-Whitney Gymnasium is welcome to join regardless of previous martial arts experience. Interested parties are encouraged to contact us about membership.